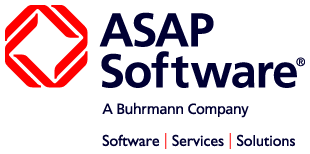 About ASAP Software
Founded in 1984, ASAP Software provides a fast, reliable, and economical way for organizations headquartered in North America and Europe to acquire software, services, hardware products, and asset management solutions. A single-source provider, ASAP employs a team of Certified Software Managers and offers a global eBusiness solution. Its eBusiness and asset management services have won international awards, including the Microsoft Certified Partner and SIIA Codie awards. ASAP's world headquarters is located in Buffalo Grove, Ill., and it has more than 40 field sales offices located across North America and Europe. ASAP Software is a Buhrmann Company.
For more information, please contact ASAP Software at (800) 428-ASAP or visit them on the World Wide Web at: www.asap.com
Read the ASAP Software interview
About Centennial Software
Centennial Software is the fastest-growing dedicated developer of network discovery and IT asset tracking software. The company's flagship product, Centennial DiscoveryŽ, is the ideal solution for IT professionals who need to quickly and easily ensure software licensing compliance, mitigate network security risks, improve helpdesk efficiency and optimize IT network assets. With more than four million licenses sold to blue-chip organizations in over 40 countries, Centennial Software delivers its solutions through a network of resellers and private-label OEM partners. The company operates offices in the USA, UK and Australia.
For more information, please visit Cetennial on the World Wide Web at: www.centennialsoftware.com
Read the Centennial Software interview
About IBM Software
At IBM, we strive to lead in the creation, development and manufacture of the industry's most advanced information technologies, including computer systems, software, networking systems, storage devices and microelectronics. And our worldwide network of IBM solutions and services professionals translates these advanced technologies into business value for our customers.
For more information, please visit IBM on the World Wide Web at: www.ibm.com
Read the IBM Software interview